Sabrina Stratford
Human Trafficking Abolitionist
I've had the great pleasure of meeting Archi Marrapu, a truly remarkable individual who is making waves in the field of healthcare innovation. Connecting with Archi could be an incredible opportunity for you.
Archi, at just 16 years old, is already leaving an indelible mark. Her TEDx talk titled "A Prescription for a Healthy Lifestyle" showcases her passion for revolutionizing healthcare through AI. Her interest and research in AI and biomedical engineering has garnered well-deserved recognition and acclaim.
What's truly inspiring is Archi's commitment to spreading the importance of STEM education, especially among young girls. She is actively involved in advocating for this cause, aiming to empower the next generation of innovators. Archi's achievements serve as a testament to her dedication and forward-thinking mindset. Her journey underscores the immense potential of technology in reshaping the landscape of medicine. Connecting with Archi offers a chance to learn from an emerging leader who is not only breaking new ground but also inspiring others to embrace innovation.
Don't miss the opportunity to connect with Archi Marrapu. Her insights, achievements, and advocacy are sure to leave a lasting impact on your own perspective and endeavors. .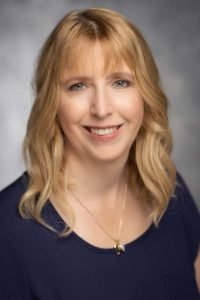 Monica Parkin
Keynote Speaker and Speaking Coach
I had the pleasure of listening to Archi speak at TEDxCherryCreekHS. I was blown away by her articulate and impactful talk about a topic that's meaningful to me. I know her talk will save lives. Well done Archi! .
Jacia Kornwise
Embodied Soul Coach
I had the pleasure of meeting Archi as a speaker for the TEDxcherrycreekhs event. Archi blew me away with her passion, confidence, willingness, drive, and positive can-do attitude. She is an inspiring young woman and I know she will have a bright future. She did a great job speaking and engaging the audience about an important topic. I look forward to seeing more of her in the future.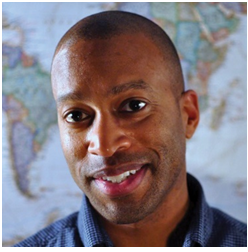 Nick Shelton
Bestselling Author
Archi is a passionate speaker with confidence and a strong stage presence that embraces her audience. I had the pleasure of sharing the stage with her and saw firsthand that she is very serious about her mission and extremely dedicated to making sure her message is fully dialed in.
Her talks are educational as well as easy to understand and digest.
Archi would be a great asset to any event, organization or team as a speaker or contributor.
James I. Bond
One of America's leading behavioral management specialists and author of the award-winning book
Wow! Frighteningly valuable topic! Archi's talk really opened my eyes to the dangers associated with "medical adherence." It was amazing how small changes to how we comply with a medication's requirements could significantly reduce our healthcare costs while protecting us and our loved ones from more serious medical complications, and even death.
I never realized how focusing on existing technology and apps to help keep us all on track could be so important.
Thank you! I now realize how something so simple as keeping us all on track with a medication's requirements can be so important.
Emilio M. Justo
Medical Director
I had the privilege of participating as a speaker at the inaugural TEDxCherryCreekHS event on Saturday, August 12, 2023 alongside Archi Marrapu. Being so young it was fascinating to observe Archi commanding the audience and her stage presence. Archi was an exceptional example of a young professional taking the helm and getting her message out in a direct and entertaining manner. I would highly, and without reservation, recommend Archi for any future speaking events.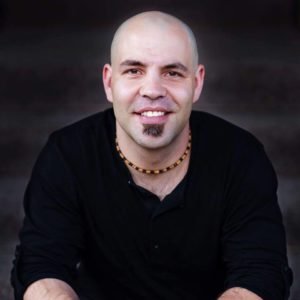 Cory Poirier
Founder of bLU Talks
Archi Marrapu might just be 16 years of age, but you would never guess that by her ability to speak in front of an audience with so much comfort. I had the opportunity to see her speak recently, and I was more than impressed.